In honour of Women's Day
"The best protection any woman can have… is courage" – Elizabeth Cady Stanton
There was a time I was standing outside in the freezing cold, desperately waiting for the next bus to arrive. I tried distracting myself with music. Listening to music that would occupy my mind and carry me along to a warm location. Comfortable in the little space I made for myself on this cold miserable day, I looked out every so often in hopes of catching the sight of bus 38A.
As I glanced out for another look I saw 2 young boys and a girl. They were carefree, playful and having the time of their life. It brought me joy to see that the weather did not take away their cheerful spirit… With the laughter and soft chit chats, then came the words from one of the little boys, "you're a girl, you aren't strong enough to play with us…" And just like that, I felt those words crush the little girl's spirit… She stood there in disbelief as tears came down her face… I was so caught up in what was happening that I didn't notice when the bus I was waiting for so desperately had parked in front of me. As I got on to the bus, sat down thanking God the bus driver had turned on the heating, I still couldn't help but replay the incident I just witnessed.
I couldn't get the image of the girl crying out my head, she probably just witnessed her first discrimination.  Though the issue with the children may not appear serious because of the consensus that "kids will be kids, they don't mean what they're doing etc." But what people don't understand is that children learn these behaviours, especially from their family, schools etc. Those boys knowingly or unknowingly are being groomed from an early age to believe that girls are not allowed to do certain things and for that, they should be subjected to traditional norms that could potentially oppress girls.
Getting closer to my destination, I continue to stare out the window with different thoughts running through my mind about how that one incident tells a story of how a woman is still looked at by some… Nevertheless, I'm still happy.
Why?
Well, I'm happy that we're in a time that women are much more celebrated and using their voice. Although there are some challenges, nevertheless, the changes and efforts that have been made over the decades to shape the perspective of a woman have created an evolution that we women are living today.
That little girl may have gotten the first taste of what she will experience in some stages in her life as a woman, but she is opportune to live in a time that women are speaking out, following their dreams, doing their works, not letting the 'traditional norms' that had once tried to subjected for decades hold them back anymore.
A woman is powerful, a woman is strong, a woman is intelligent, a woman is fierce, a woman is beautiful, a woman is courageous.
The hardships women have experienced has shaped us into the fierce beings that we are today, and I believe will carry us everywhere we go.
We are making our own rules and letting our uniqueness and traits of as a woman strive in our abilities to accomplish our dreams…
"She made broken look beautiful and strong look invincible. She walked with the Universe on her shoulders and made it look like a pair of wings" – Ariana Dancu
Finally, at my stop, I got out of the bus, looking out with a smile on my face knowing well that I proud and happy to be a woman.
To that little girl, wipe away your tears, you are in a time that a woman can set her own rules and follow her own dreams…
Happy International Women's Day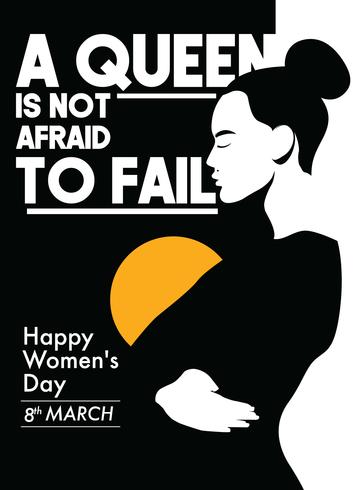 Stay Blessed,
Sincerely Tosin